​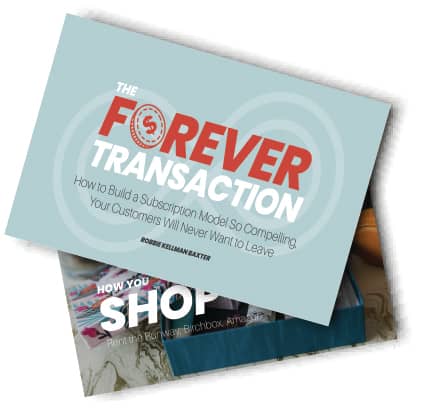 ​
Keynote Presentation Slides
​Download my standard slide deck in PDF format. (Slides from your event may vary slightly from this deck, due to customization for your event/audience.)
​
​
​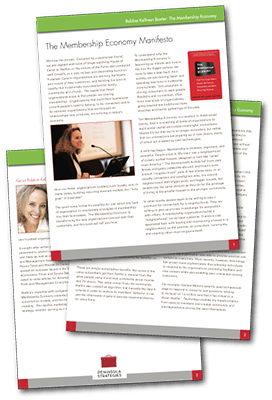 ​
The Membership Manifesto
​A simple explanation of what the Membership Economy is, why it's happening now, and what it could mean for you.
​
​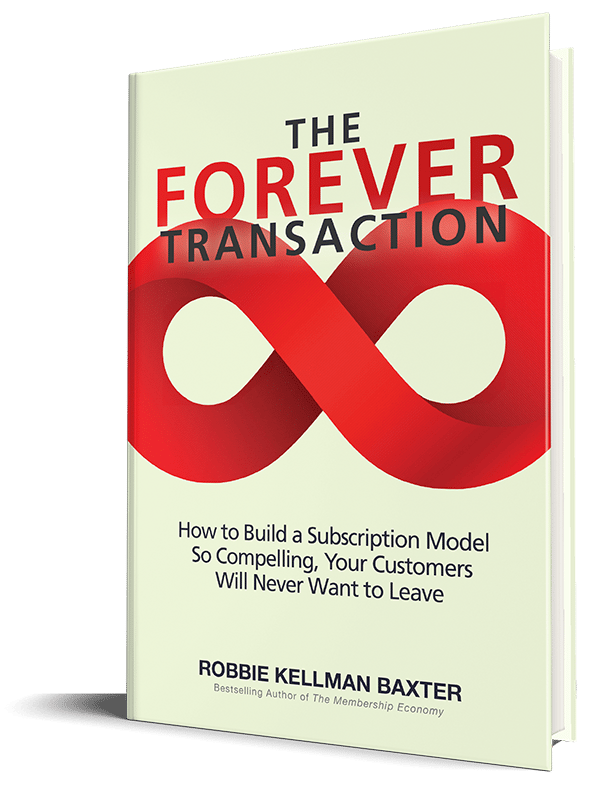 ​
The Forever Transaction - Chapter 8 Excerpt
​Learn more about cultural readiness, hidden roadblocks, and building a membership mindset with an excerpt from my new book.
​
​
Create a forever transaction with your customers.
You can create a disruption-proof roadmap for the future by focusing on long-term goals and challenges, and bundling features and benefits to deliver on an ongoing promise.
Membership is not a program or a product. It's a mindset—and it's my mission too.
Robbie Kellman Baxter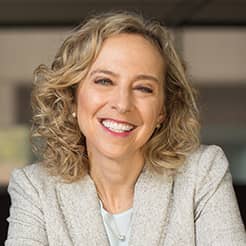 ​
​
GET THE GOODS
By subscribing, you'll receive (in addition to the assets above), periodic updates from Robbie in the form of her newsletter. We respect your privacy. Unsubscribe at any time.